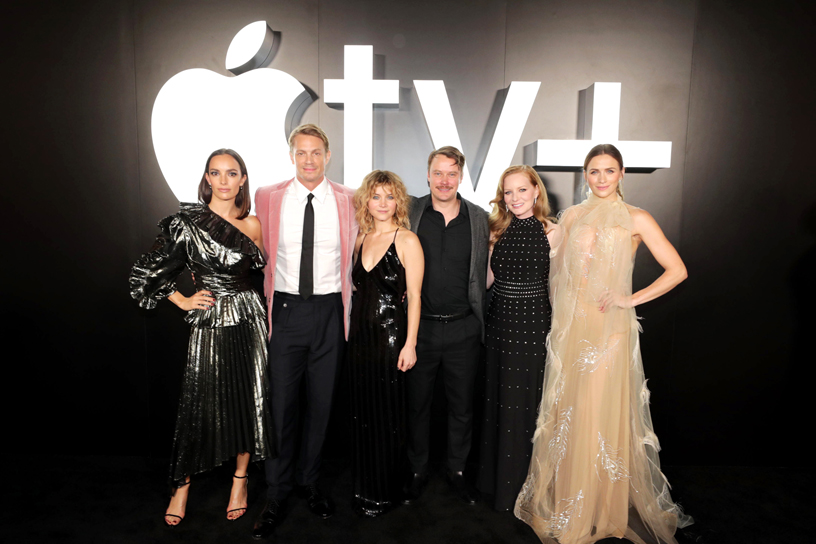 Apple premiered "For All Mankind" at the Regency Village Theater in Westwood, California. Coming exclusively to Apple TV+ on November 1, "For All Mankind" is a captivating "what if" take on history from Golden Globe nominee and Emmy Award winner Ronald D. Moore.
Told through the lives of astronauts, engineers and their families, "For All Mankind" imagines a world in which the global space race never ended and the space program remained the cultural centerpiece of America's hopes and dreams.Beginning November 1, the first three episodes of "For All Mankind" will be available to watch on Apple TV+. New episodes will continue to roll out weekly, every Friday.
Apple TV+, Apple's all-original video subscription service, will launch November 1 in over 100 countries and regions. The service will be available on the Apple TV app on iPhone, iPad, Apple TV, iPod touch, Mac and other platforms, including online (tv.apple.com), for $4.99 per month with a seven-day free trial.
Customers who purchase any new iPhone, iPad, Apple TV, Mac or iPod touch starting September 10, 2019, can enjoy one year of Apple TV+ for free. Beginning November 1, customers can initiate the one-year free offer in the Apple TV app on the device running the latest software.