Rising from the hills of Dao County in Hunan Province, China, beyond the city of Yongzhou, a dramatic sight appears on the horizon. Here, the massive blades of wind turbines from the Concord Jing Tang and Concord Shen Zhang Tang wind farms turn rhythmically in the sky.
Developed by the Concord New Energy Group Limited, each farm generates 48 megawatts (MW) of clean energy. Along with a 38 MW farm in bordering Hubei province developed by Fenghua Energy Investment Group Co., Ltd., these three clean energy projects are the first investments of the China Clean Energy Fund.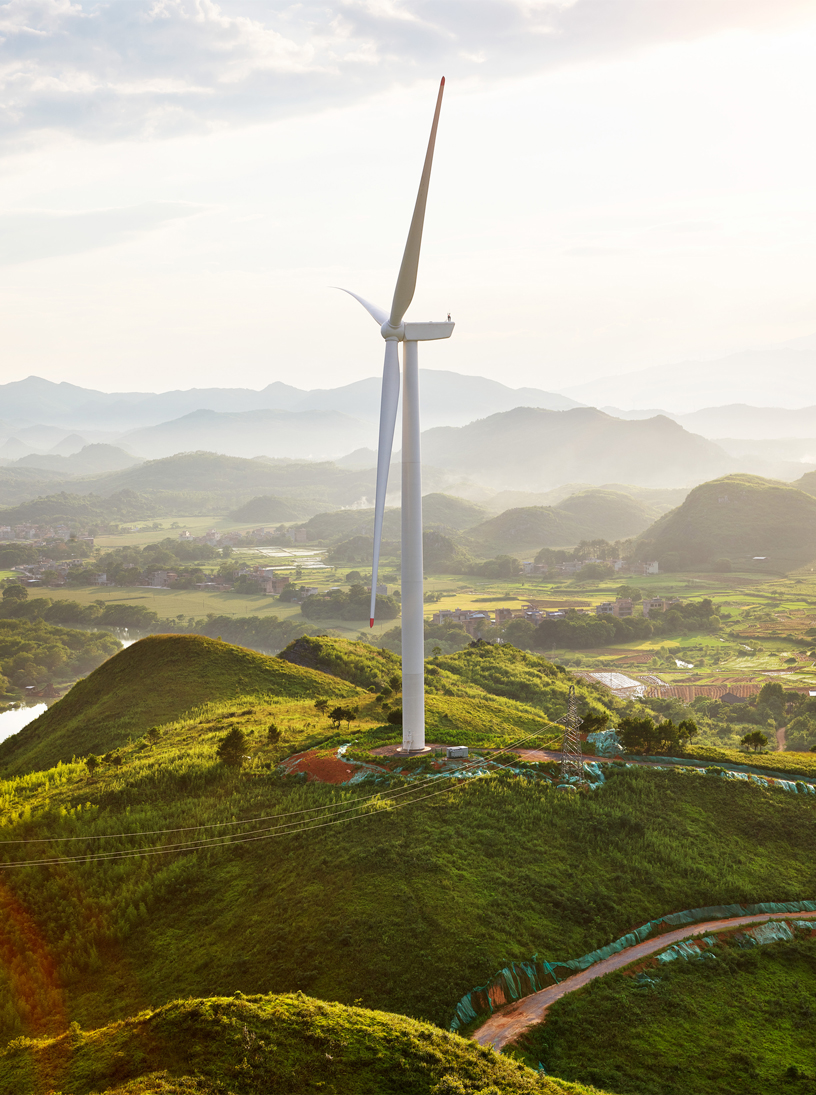 Launched in 2018, the China Clean Energy Fund is a new, first-of-its-kind investment fund in China that connects suppliers with renewable energy projects. Apple and 10 of its suppliers in China will invest nearly $300 million by 2022 to develop projects totaling 1 gigawatt of renewable energy. The three wind farms in Hunan and Hubei will generate approximately one-tenth of the anticipated overall project total.
The wind farms in Hunan and Hubei also impact their local economies and governments helping each province reach mandated renewable energy goals. In Dao County, which is classified as a state poverty county, the revenues from the construction and running of Concord Jing Tang and Concord Shen Zhang Tang farms also provide important sources of income.
For more on Apple's environmental initiatives, visit apple.com/environment.