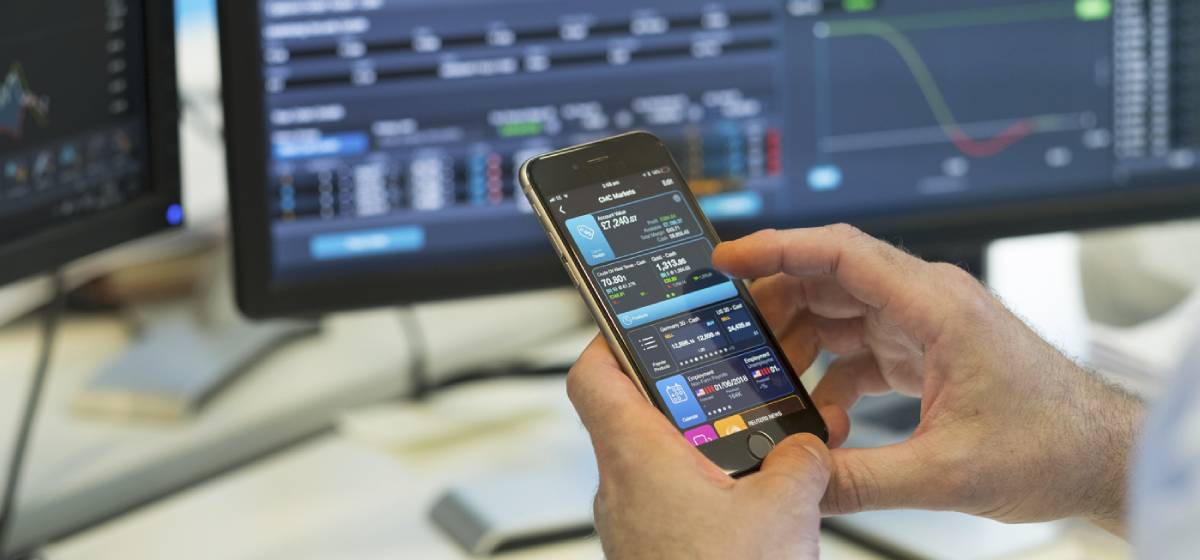 The CMC Markets Invest app is a feature-rich mobile application that allows investors to access a wide range of investment options across the ASX and 15 international markets. With a focus on providing a seamless trading experience, this app offers users access to real-time market data, expert analysis, comprehensive financial information, and advanced trading capabilities. In this review, we will delve into the key features of the CMC Markets Invest app, explore its user interface and functionality, evaluate its performance, and assess its overall value proposition for investors.
User Interface and Navigation: One of the first aspects that stands out when using the CMC Markets Invest app is its intuitive user interface. The app boasts a clean and well-organized design, making it easy for both novice and experienced investors to navigate through its various sections. The home screen provides a snapshot of the user's portfolio, watchlists, and market news, ensuring that important information is readily available at a glance.
The app's navigation is smooth, with a bottom menu bar offering quick access to essential features such as trading, watchlists, news, and account settings. Within each section, users will find a logical flow, allowing for seamless transitions between different functionalities. The app also incorporates search functionality, making it effortless to find specific stocks, ETFs, or other investment instruments.
Key Features and Functionality: The CMC Markets Invest app offers a comprehensive set of features and functionalities designed to enhance the trading experience for investors. Let's explore some of its key offerings:
Investment Options: With the CMC Markets Invest app, users gain access to a broad range of investment options, including shares, ETFs, warrants, and options across the ASX and 15 international markets. This extensive coverage allows investors to diversify their portfolios and take advantage of global investment opportunities.
Low-Cost Trading: One notable feature of the app is the ability to trade US, UK, Japanese, and Canadian stocks with $0 brokerage fees. This competitive pricing structure can be appealing to investors looking to minimize their trading costs, especially for those who frequently trade in these markets.
Real-Time Data and Analysis: The app provides users with free live ASX data, ensuring that they stay informed about the latest market developments. Additionally, investors can access analysis and recommendations from Morningstar, a renowned financial research firm. This feature empowers users with valuable insights and research to aid their investment decision-making process.
Financial Data and Charting: The CMC Markets Invest app enables users to access comprehensive financial data of companies, including income statements, balance sheets, cash flow statements, and charts. These data-rich resources assist investors in conducting fundamental analysis and gaining a deeper understanding of the financial health of companies before making investment decisions.
Customizable Watchlists: Investors can create personalized watchlists within the app to monitor their preferred stocks and investment instruments. This feature allows users to track specific assets, receive relevant updates, and make informed investment choices based on their individual strategies.
Order Placement and Trading Tools: The app offers simple order tickets with advanced capabilities, providing users with flexibility in executing their trades. Investors can place market orders, limit orders, and conditional stop-loss orders on ASX orders. These trading tools allow for greater precision and control in executing investment strategies.
Interactive Charting: The CMC Markets Invest app incorporates interactive charting tools, enabling users to visualize historical price data, track trends, and perform technical analysis. The charting functionality offers various timeframes, chart types, and technical indicators, empowering investors with the tools they need to make informed trading decisions.
Performance and Reliability: In terms of performance and reliability, the CMC Markets Invest app excels. The app is responsive and provides real-time updates, ensuring that users have access to accurate market data without experiencing significant delays. The stability of the app is commendable, with minimal instances of crashes or technical glitches during usage.
The app's speed and efficiency in executing trades are noteworthy. Orders are processed swiftly, providing investors with timely executions and reducing the risk of missing out on favorable market opportunities. The seamless integration of order placement and trading tools ensures a hassle-free trading experience for users.
Furthermore, the app's ability to handle high levels of user activity, especially during periods of market volatility, is a testament to its robust infrastructure. Even during peak trading hours, the app remains stable, allowing users to execute trades and access market data without disruptions.
Security and Compliance: CMC Markets is a reputable and regulated brokerage firm, and the same high standards are applied to its mobile app. The CMC Markets Invest app prioritizes the security of user data and employs robust encryption protocols to protect sensitive information. The app also utilizes multi-factor authentication, adding an extra layer of security to user accounts.
To ensure compliance with regulatory standards, CMC Markets Stockbroking Limited operates under the Australian Financial Services License (AFSL) No. 246381. The company provides clear Terms and Conditions, which users should review and consider before using the app for trading purposes. CMC Markets also encourages users to seek independent advice when making investment decisions.
Conclusion: The CMC Markets Invest app is a comprehensive and user-friendly mobile trading platform that offers a wide range of investment options, advanced trading capabilities, real-time data, and expert analysis. Its intuitive user interface, coupled with its robust performance and reliability, provides a seamless trading experience for investors. The app's competitive pricing structure, including $0 brokerage fees for select international markets, is an attractive feature for cost-conscious traders.
With its access to Morningstar analysis, financial data, customizable watchlists, and interactive charting tools, the app equips investors with the necessary resources to make informed investment decisions. Additionally, CMC Markets' long-standing reputation as an award-winning brokerage firm adds a layer of credibility and trust to the app's offerings.
Overall, the CMC Markets Invest app delivers a powerful and comprehensive trading experience, making it a suitable choice for both novice and experienced investors seeking a reliable and feature-rich mobile trading platform.